Accessories series
xiaojin 2017-11-30 10:02:23
Accessories series
BST-223A Environmental flux Accessories series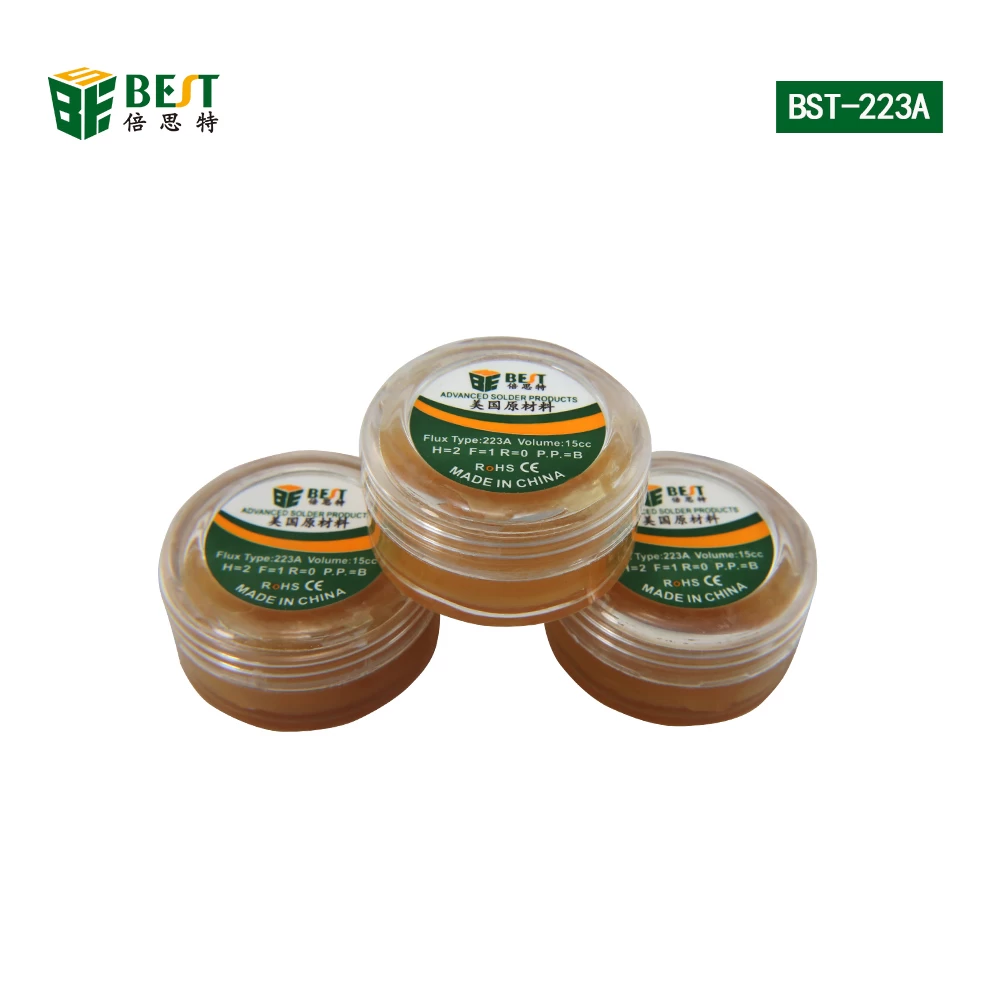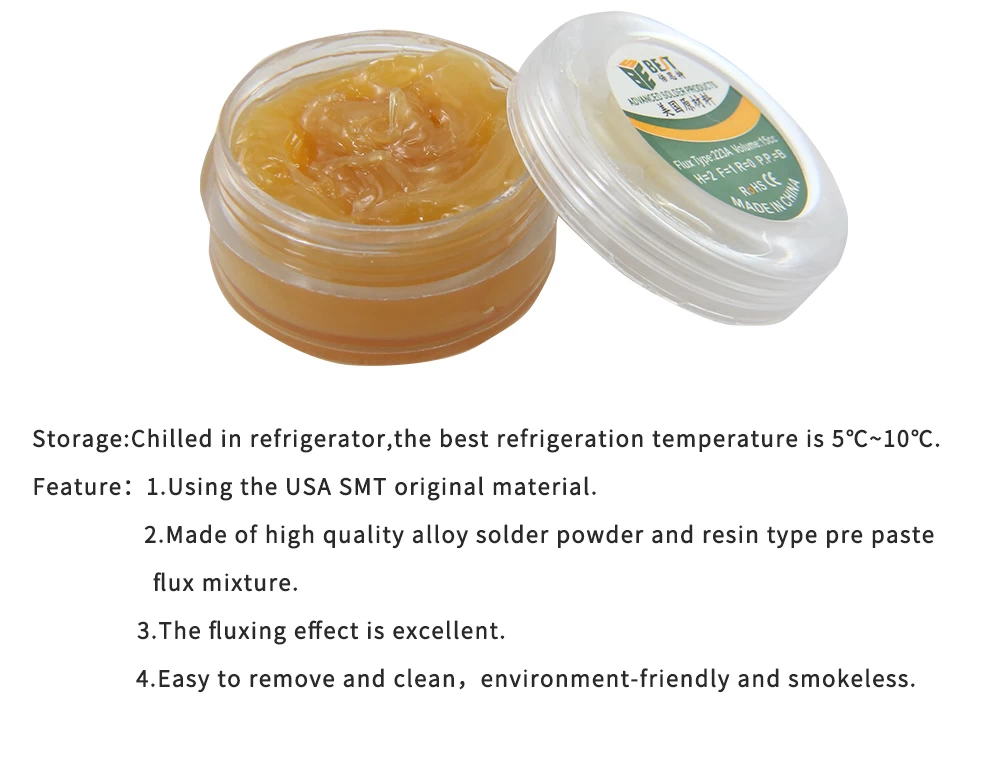 Storage:Chilled in refrigerator,the best refrigeration temperature is 5℃~10℃.
Feature:
1.Using the USA SMT original material.
2.Made of high quality alloy solder powder and resin type pre paste flux mixture.
3.The fluxing effect is excellent.
4.Easy to remove and clean,environment-friendly and smokeless.

BST-328 tin paste(50g)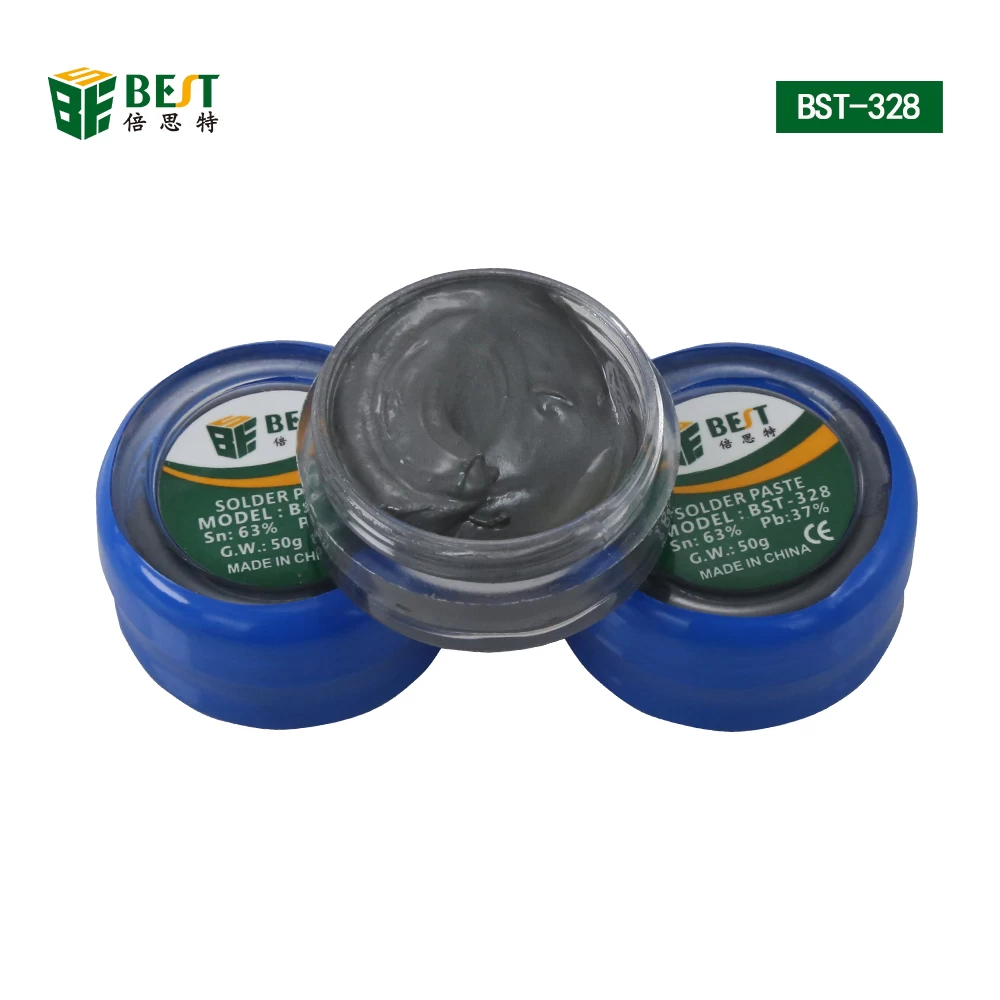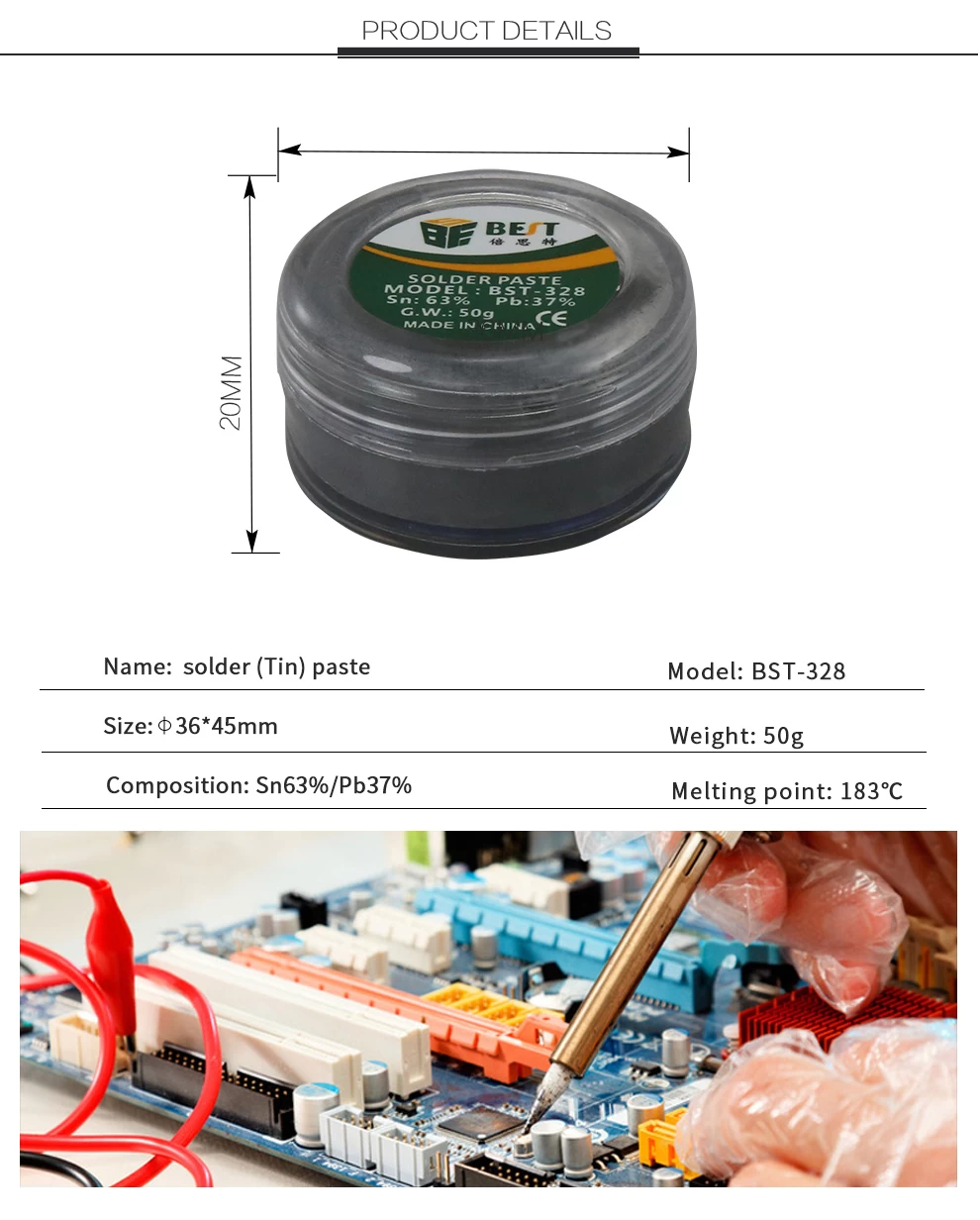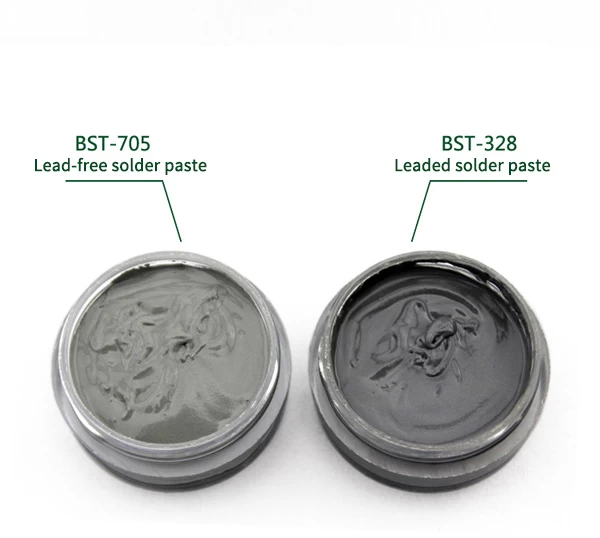 BST-705solder(Tin)paste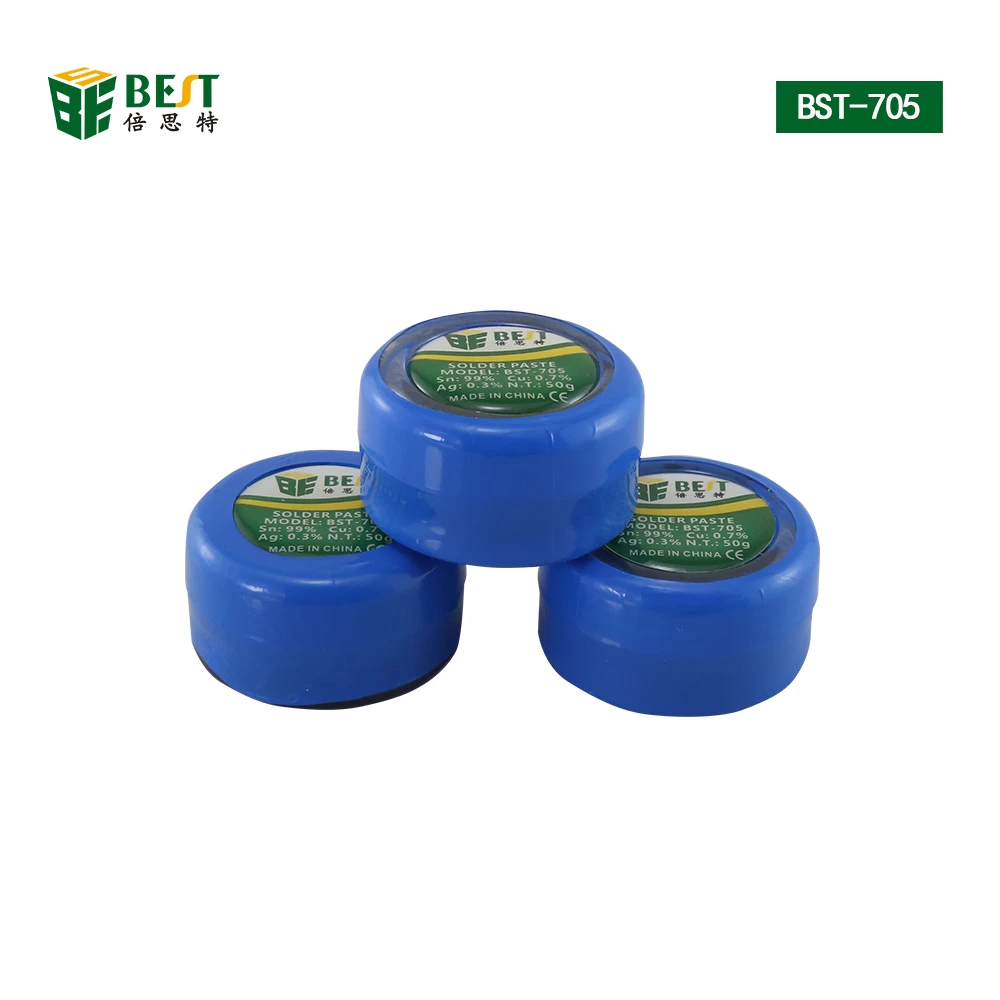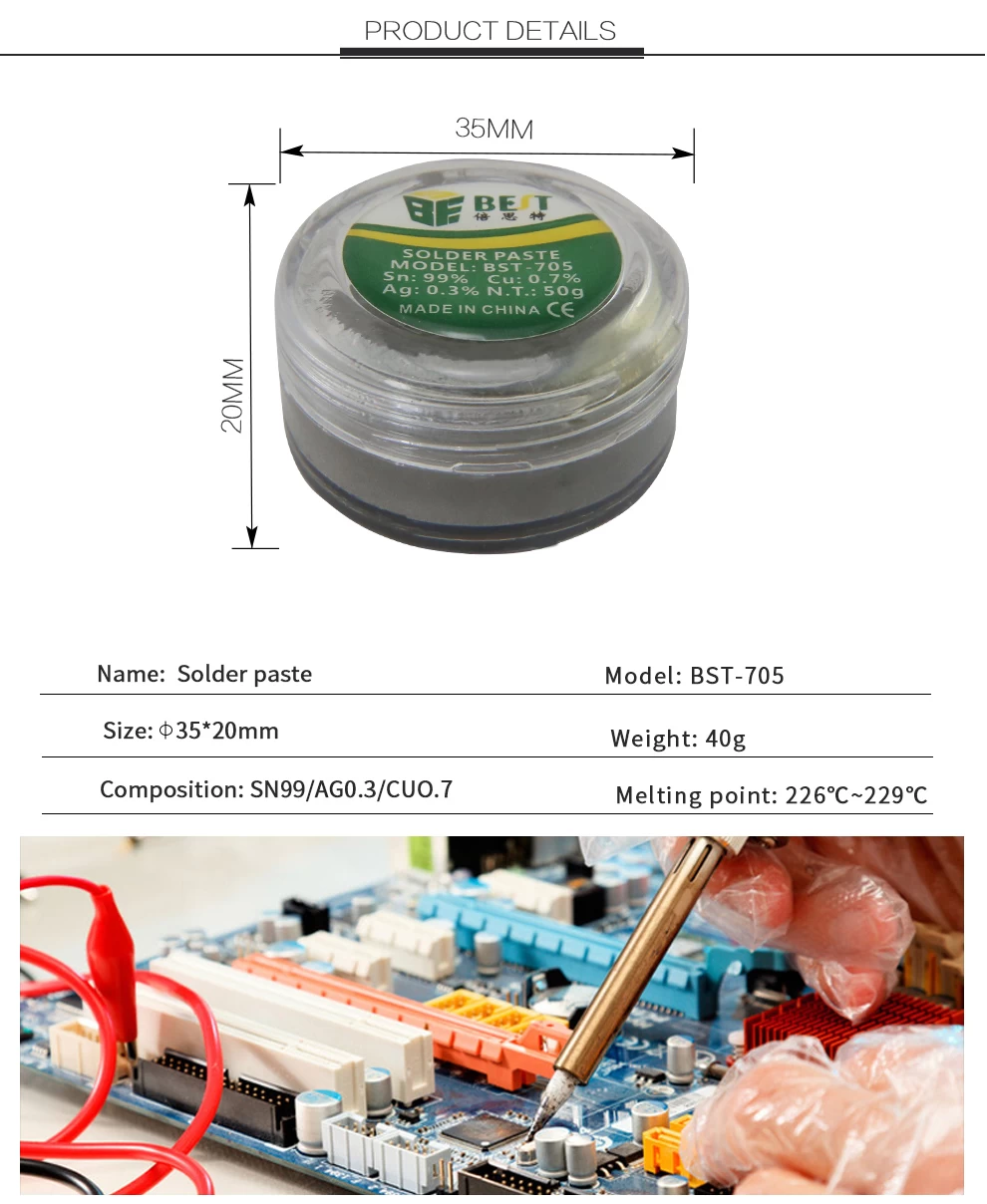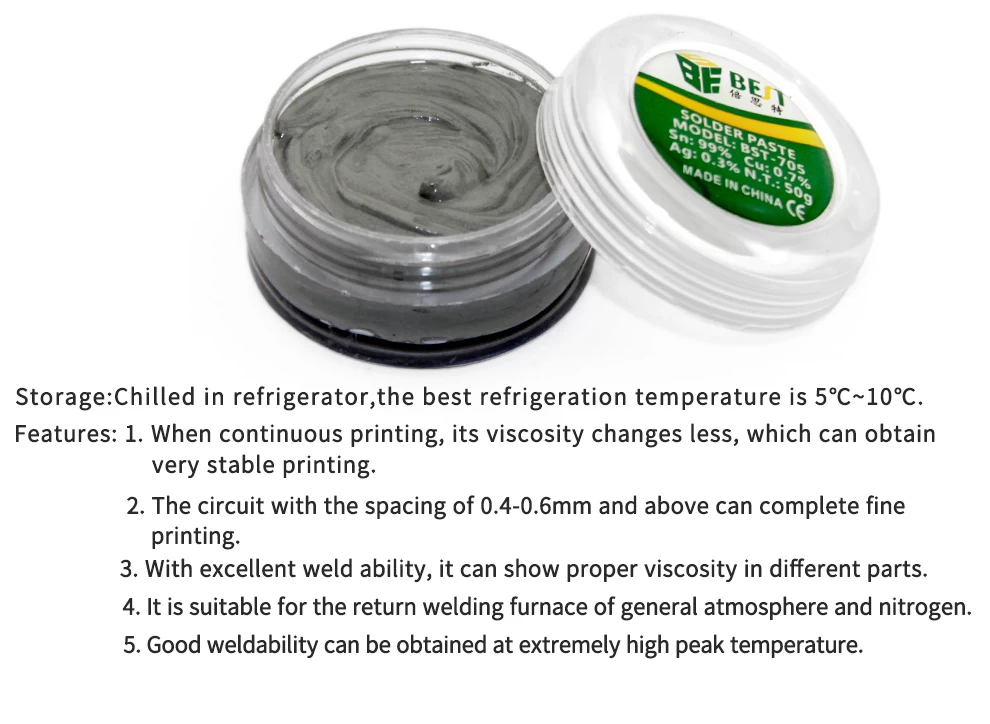 Storage:Chilled in refrigerator,the best refrigeration temperature is 5℃~10
℃
Features: 1. When continuous printing, its viscosity changes less, which can obtain
very stable printing.
2.The circuit with the spacing of 0.4-0.6mm and above can complete fine printing.
3.With excellent weld ability, it can show proper viscosity in different parts.
4.It is suitable for the return welding furnace of general atmosphere and nitrogen.
5. Good weldability can be obtained at extremely high peak temperature.

 BST-223 Soldering paste(10g)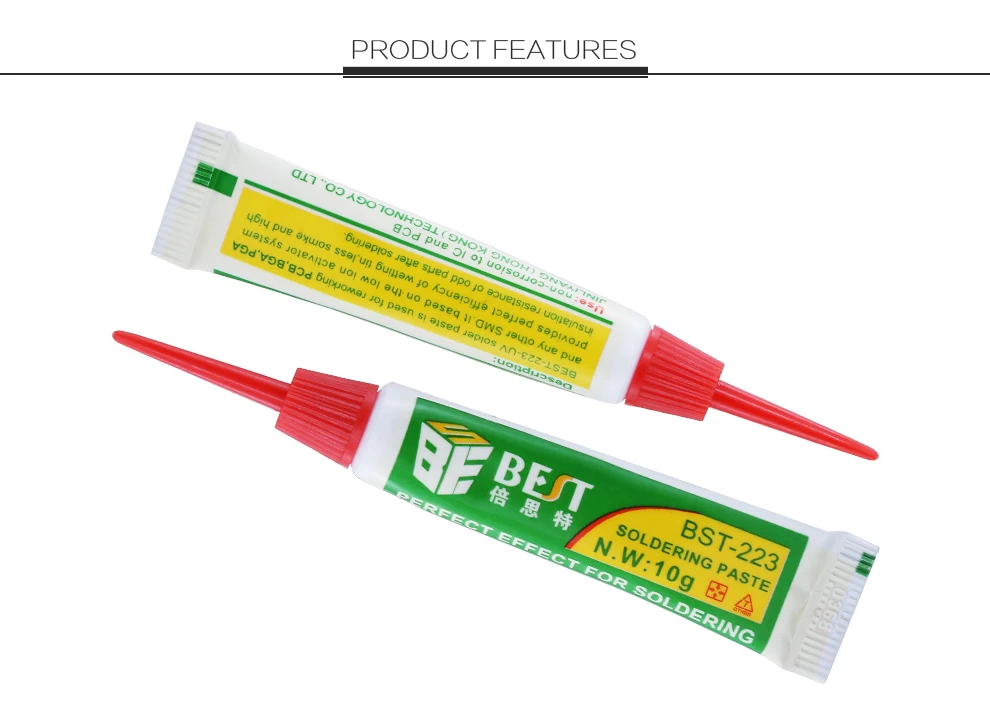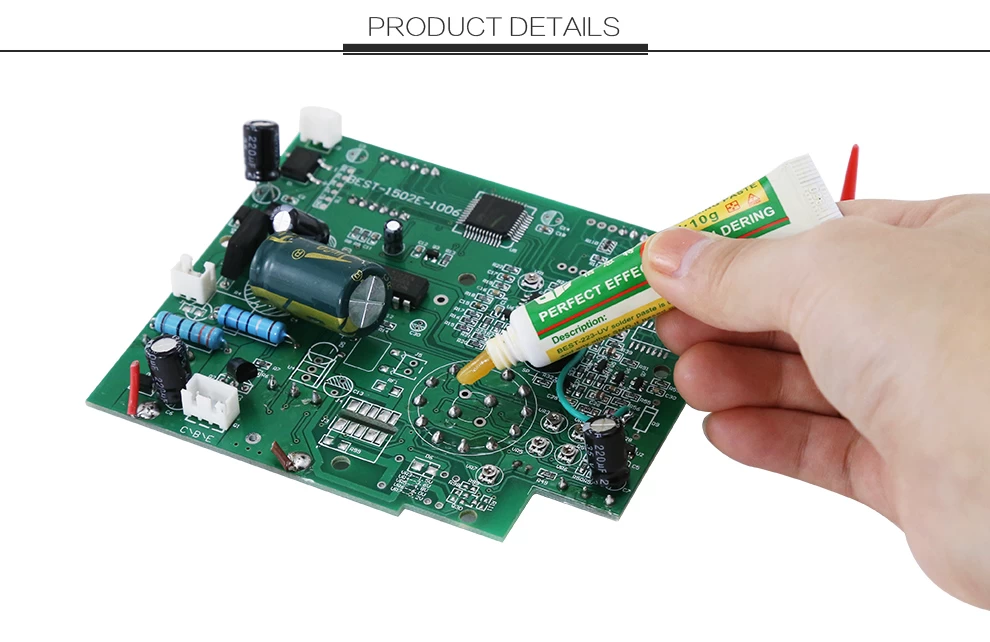 Feature:
1.Applicable to repair all kinds of PCB, BGA and PGA SMD.
2.At low ionic activator system using, run fast,the smoking rate is very low, surface residue after curing of the insulation resistance value is very high.
3.Environment-friendly and smokeless,conforms to ANSI-stb-004-006 standard.
4.The fluxing effect is excellent.
5.No-accosion to IC and PCB.
6.Its boiling point is a little high than melting point of tin, which helps to control the temperature of IC and PCB as solder paste evaporation as soon as tin melting. It's more like boiling water in pot. The pot couldn't be demaged by the high temperature as still having water in it.

BST-223-UV Soldering Paste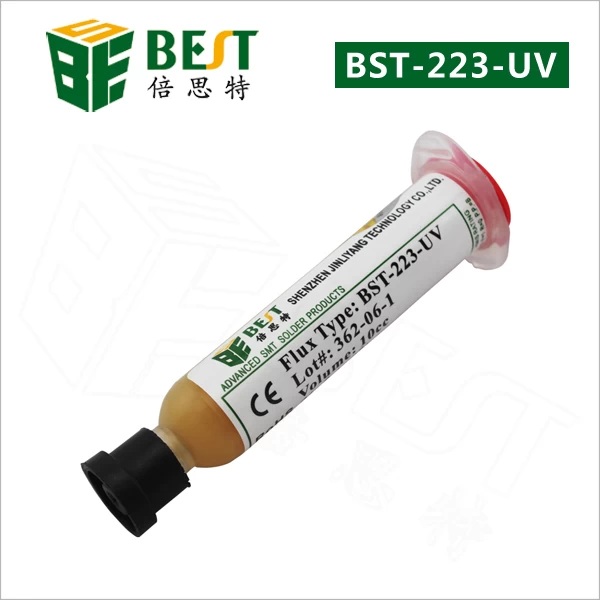 Feature:
1Made of 32 kinds of imported raw materials like new high-antioxidant and modified rosin,etc.
2.Tin moisten fast,low smoke,less residue and high surface insulation resistance.
3.It's boiling point is slightly higher than the melting point of tin, no corrosion on IC and PCB.
4.Applicable to the repair of all kinds of SMD like PCB,BGA and PGA.