How to change the battery of the apple phone -- a diagram of the apple replacement battery
xiaojin 2017-11-29 10:10:56
How to change the battery of the apple phone -- a diagram of the apple replacement battery.
Use after a period of time will find battery run fast, that in addition to review their own habits, the consideration is to don't change the battery, after a battery to more than 700!If you don't want to spend your money, you have to do it yourself!
Kit (at least have a small hexagon screwdriver, small cross screwdriver small sucker), apple phone.
New batteries to be replaced.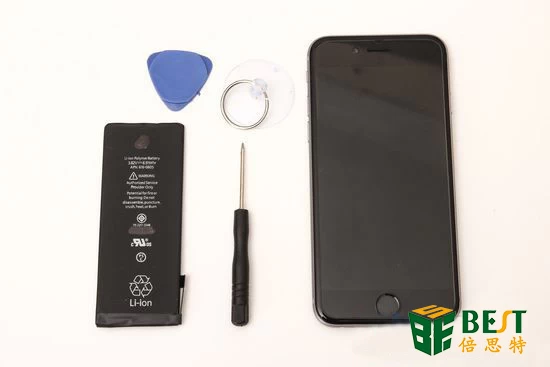 Method/procedure
1. Open the iPhone.
Remove the external screws with the starter.As shown in figure.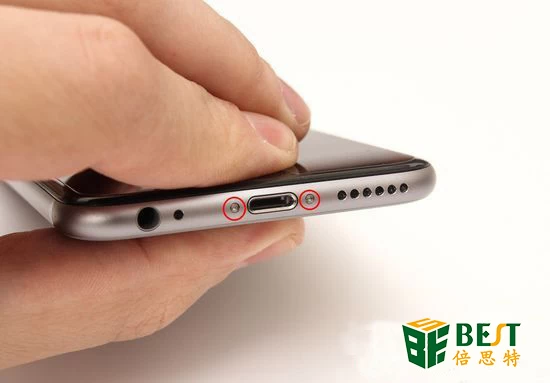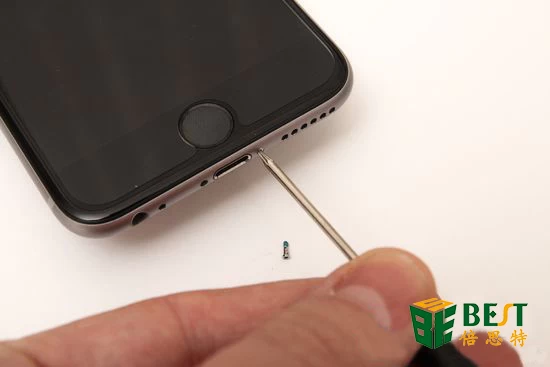 2. Suck up the iPhone's screen with a sucker
Not completely divested!Because at the top of the fuselage, the screen component still has wires connected to the motherboard, and you can't pull it.As shown in figure.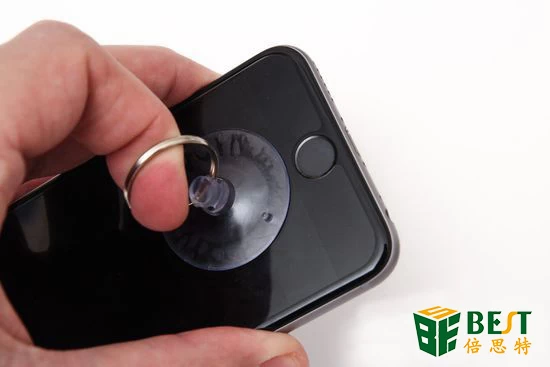 3.Draw aside and keep on the other side.As shown in figure.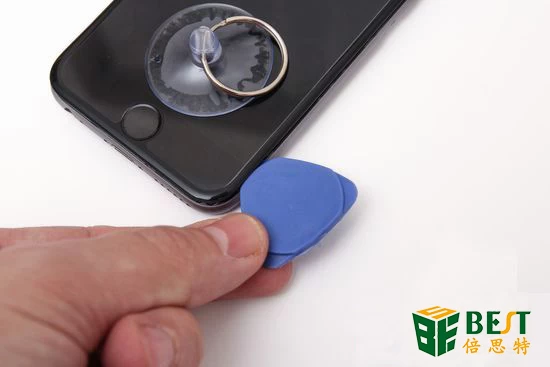 4.Disconnect the screen components.
The wire was hidden under the metal sheet and unscrewed three of the #00 Philips screws.As shown in figure.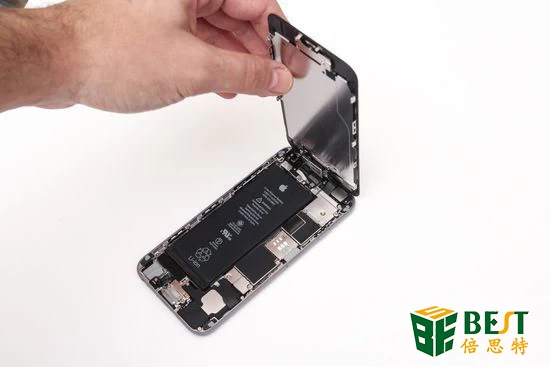 5. After breaking open the metal plate, the wire connector that protects it is separated from the motherboard.As shown in figure.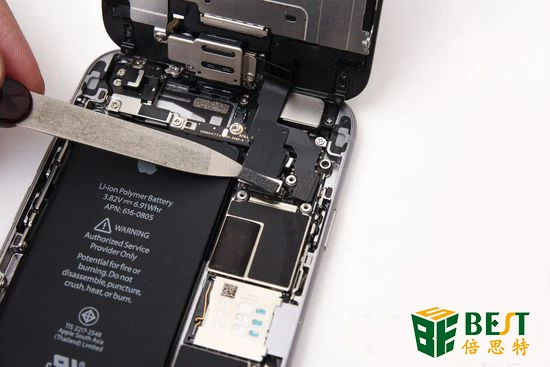 6.Remove the battery.
This position in the diagram is the connector between the battery and the motherboard, fixed with three #00 Philips standard screws and unscrewed.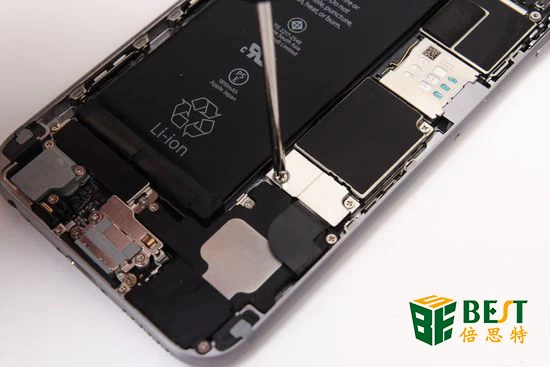 7. Remove the connector and lift the battery label and pull the battery out.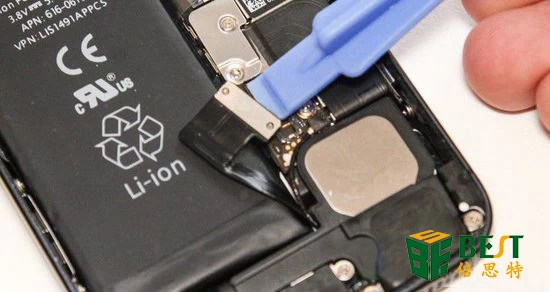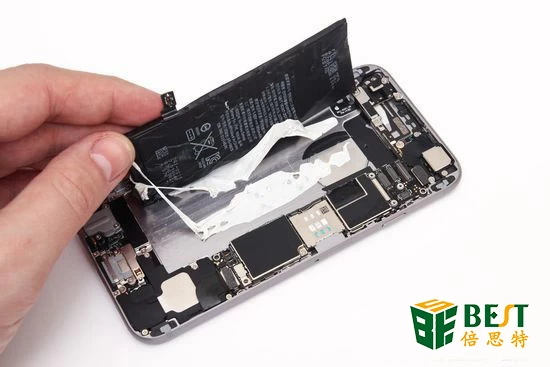 8. Put the newly purchased battery back in its original position, and then reload it according to the disassembly step.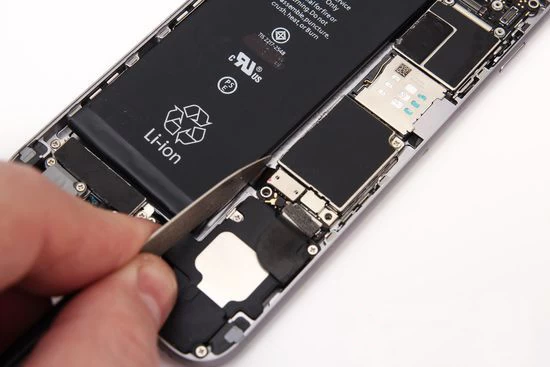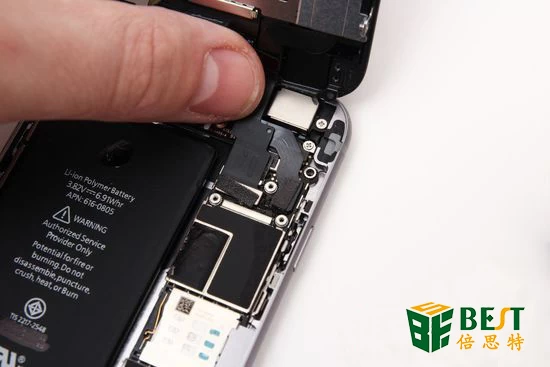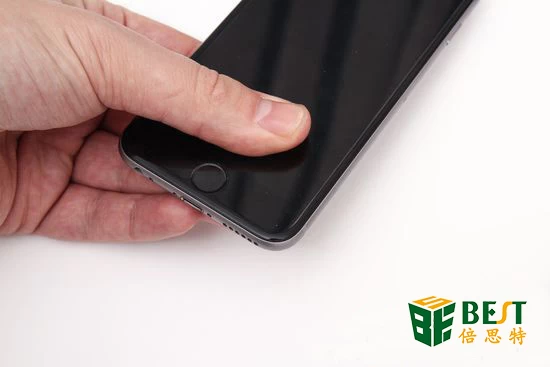 Suggest to have a certain ability of a friend to use, if worry about bad, still suggest to go after the after-sale to replace the battery!