vivo Huawei Samsung cooperates to achieve 5G VoNR call operation
Author:DH
Release on:2020-05-15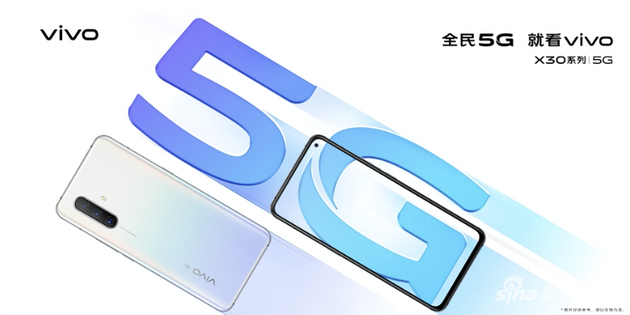 vivo Huawei Samsung Cooperation
Sina Digital News On the morning of May 15th, vivo, Samsung, and Huawei worked together to realize the 5G VoNR call operation of the vivo X30 mobile phone with Huawei base stations in the Huawei Network Lab.
VoNR is a voice technology solution. In the early stage of 5G development, due to the transition of 5G networks from NSA (non-independent networking) to SA (independent networking), VoLTE technology based on 4G networks was the main solution for voice services during this period. As 5G networks mature, VoNR will become a mainstream 5G voice technology solution.
Based on the 5G SA architecture, VoNR realizes that voice and data services are carried by 5G networks without relying on 4G; in addition, by combining the characteristics of 5G networks with high rates, low latency and high reliability, and applying better audio and video codec solutions 5G VoNR can bring users a higher quality communication experience than 4G VoLTE.
5G VoNR is not only an upgrade of voice call technology, but also one of the important applications of 5G. VoNR can be embedded in a variety of application scenarios such as virtual reality based on 5G networks, remote robot control, and multi-party real-time conferences to bring consumers a more efficient and seamless voice experience.
During this call operation, Samsung provided a chip solution; vivo was responsible for the terminal; Huawei deployed the base station and network test environment. It can be said that it is the result of cooperation between terminal mobile phone manufacturers, chip solution providers and equipment manufacturers.
In 2016, vivo increased its layout and investment in 5G, and fully participated in 5G core technology and standardization research. As of January 2020, vivo has applied for more than 2,000 5G communication standard invention patents and submitted more than 3,500 technical proposals to 3GPP, becoming one of the most influential terminal companies in 3GPP.
At present, vivo has launched a variety of 5G commercial mobile phones, and the products basically cover the price range of 2000-6000 yuan, hoping to accelerate the popularization of 5G mobile phones.