News says Apple Powerbeats Pro will add 4 new color schemes
DH 2020-05-14 11:26:55
According to iMore's quote from blogger @WaveTech 烂 科技, Apple Powerbeats Pro will add four new color schemes, namely Cloud Pink, Glacier Blue, Spring Yellow, and Lava Red.

IT House learned that Apple first launched Powerbeats Pro in April 2019‌, currently available in black, ivory white, moss green and navy blue. In contrast, the new color is lighter and softer. Apple often offers a range of seasonal color options for products such as Beats Solo and Studio headphones, so it 's no surprise that Powerbeats Pro adds new color combinations.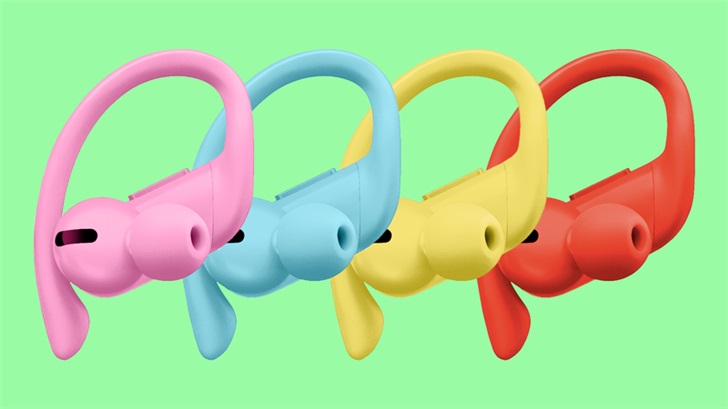 There is news that Apple will launch Powerbeats Pro ‌ 2 earbuds, but regulatory documents indicate that Powerbeats Pro ‌ 2 is only a small update, which is biased towards internal model adjustments.