Material cost is only 3493 yuan? iPhone11 Pro Max 512 GB version dismantling
YH 2019-09-30 11:06:49
Recently, the famous analysis organization techinsights disassembled the iPhone 11 Pro Max and analyzed the components to obtain an overall BOM cost.The cost of Techinsights should be the cost of purchasing components, which does not include R&D, transportation, labor, advertising, etc.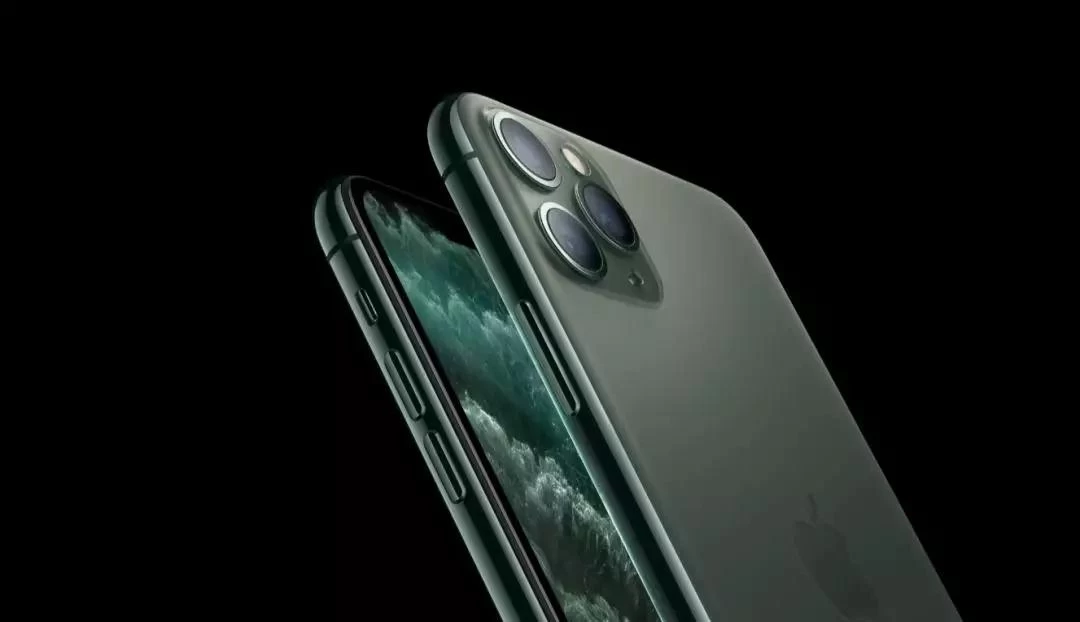 Techinsights disassembled the iPhone 11 Pro Max Night Green A2161 with 512 GB of memory. Let's take a look at what components are used.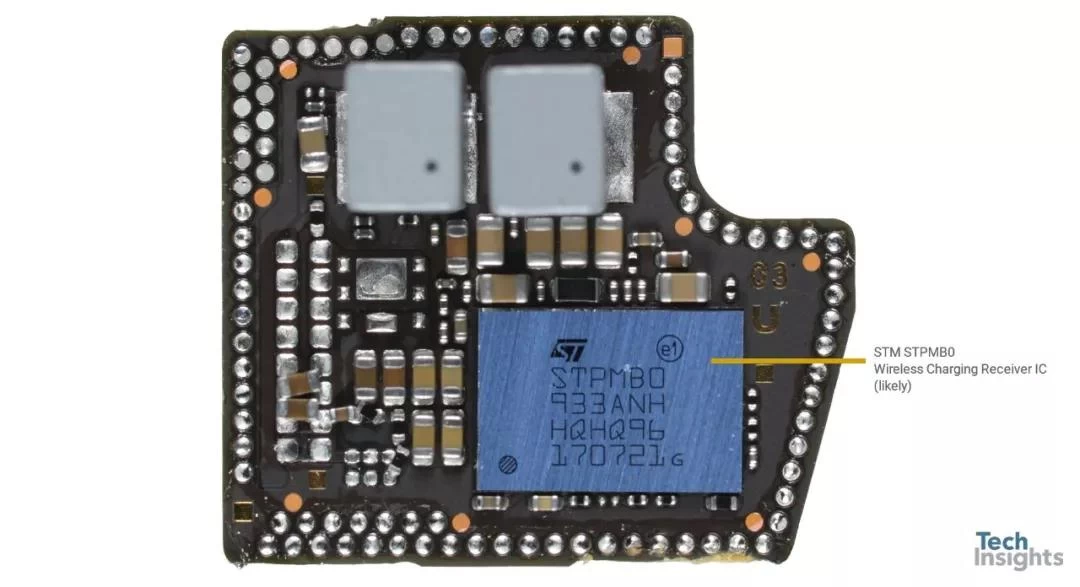 ST Microlectronics STPMB0 Wireless ChargingReceiver IC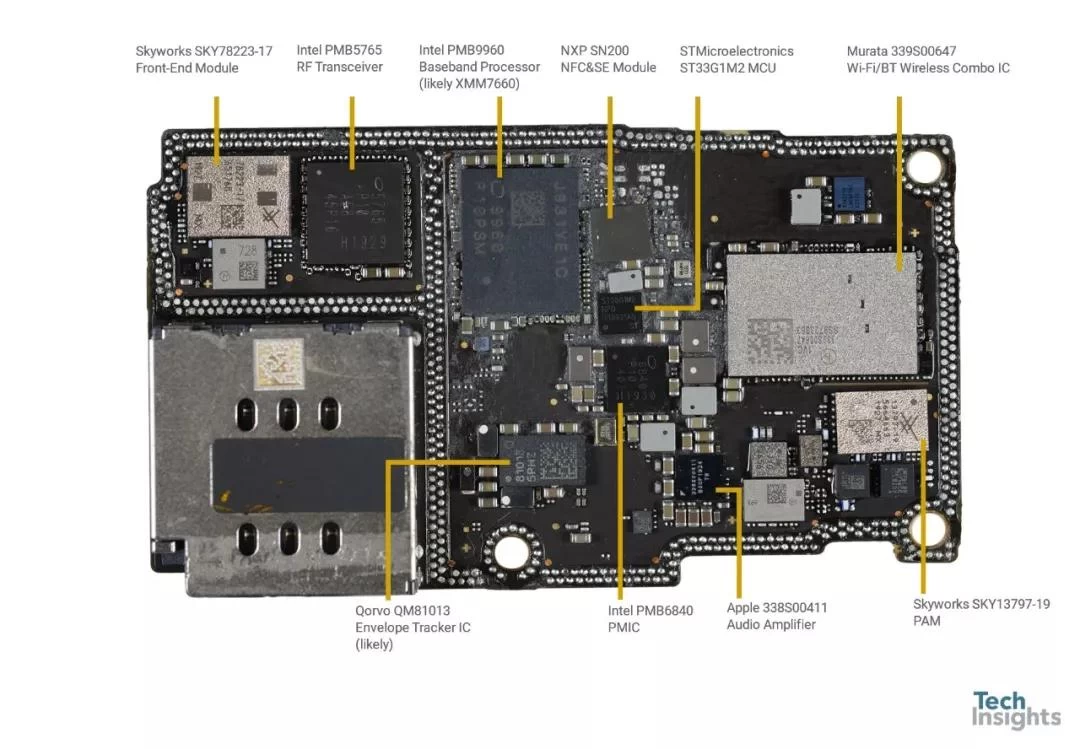 Skyworks SKY78223-17 Front-End Module
Intel PMB5765 RF Transceiver
Intel PMB9960 Baseband Processor (likelyXMM7660)
Qorvo QM81013 Envelope Tracker IC (likely)
Intel PMB6840 PMIC
STMicroelectronics ST33G1M2 MCU
Apple 338S00411 Audio Amplifier
Murata 339S00647 Wi-Fi/BT Wireless Combo IC
Skyworks SKY13797-19 PAM
NXP SN200 NFC&SE Module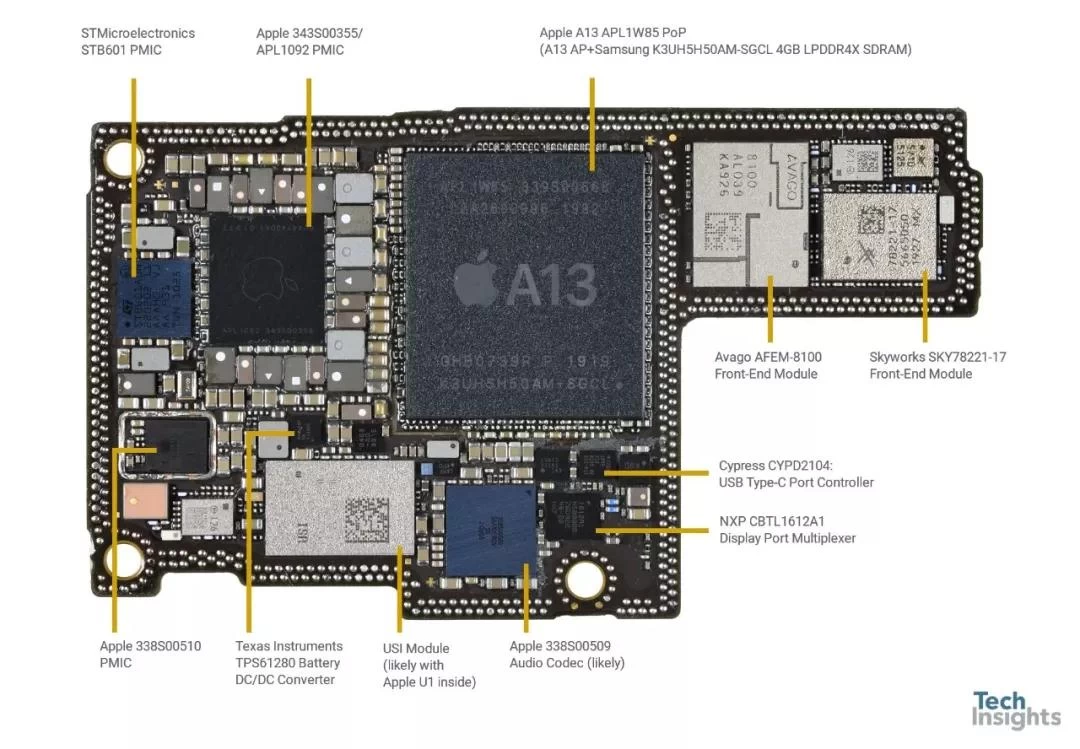 Apple A13 APL1W85 PoP (A13 AP+SamsungK3UH5H50AM-SGCL 4GB LPDDR4X SDRAM)
STMicroelectronics STB601 PMIC
Apple 338S00510 PMIC
USI Module (likely with Apple U1 inside)
Texas Instruments TPS61280 Battery DC/DCConverter
Apple 338S00509 Audio Codec (likely)
NXP CBTL1612A1 Display Port Multiplexer
Cypress CYPD2104: USB Type-C PortController
Avago AFEM-8100 Front-End Module
Skyworks SKY78221-17 Front-End Module
Apple 343S00355 / APL1092 PMIC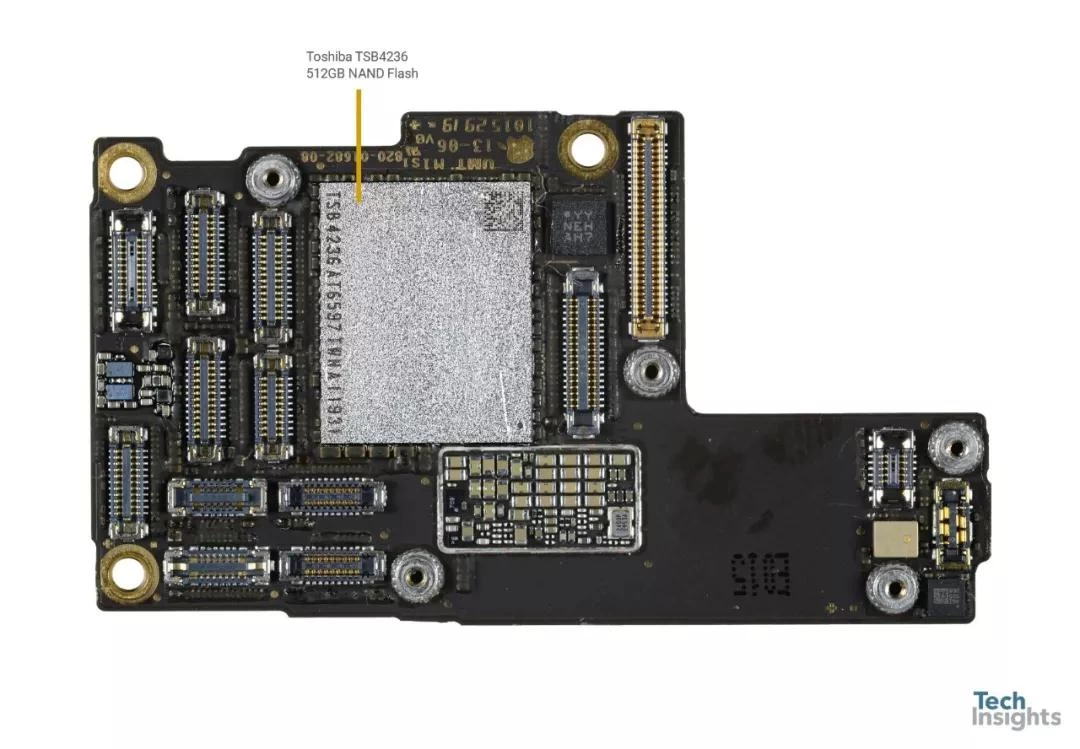 Toshiba TSB4236 512GB NAND Flash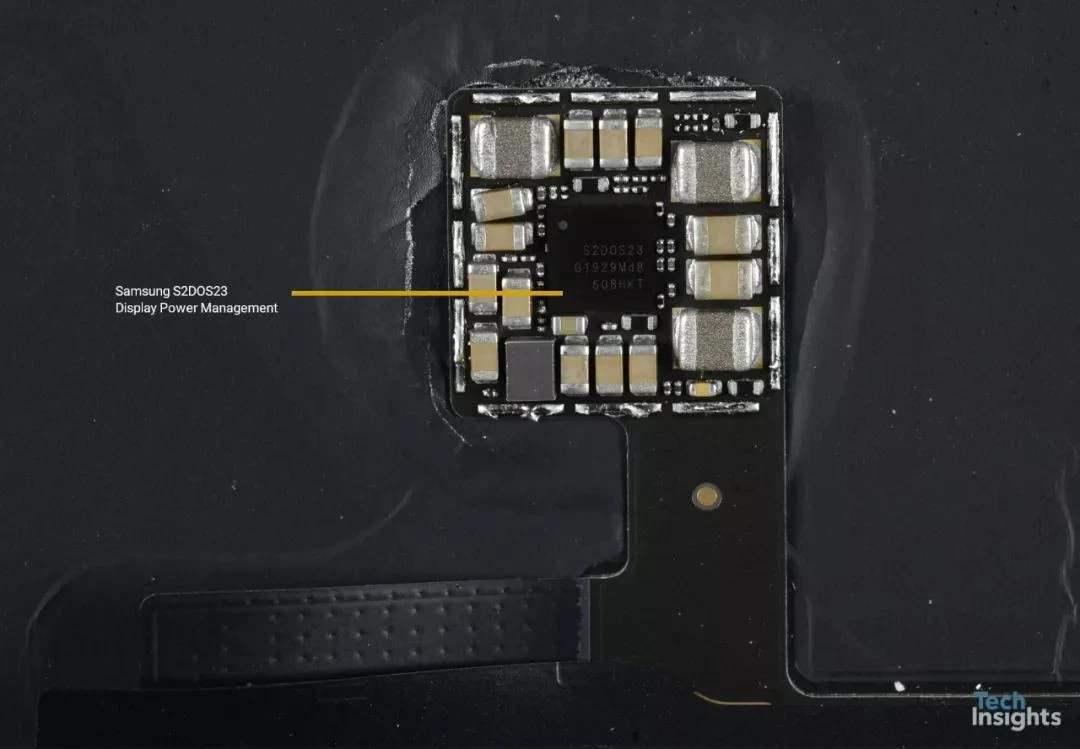 Samsung S2DOS23 Display Power Management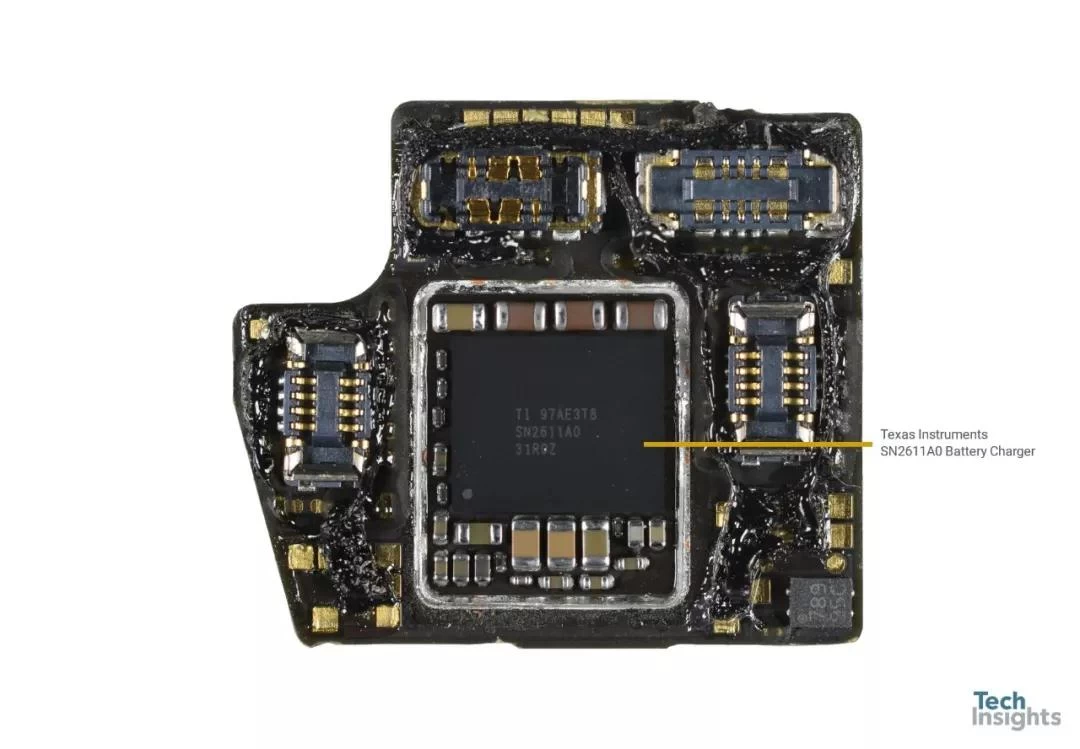 Texas Instruments SN2611A0 Battery Charger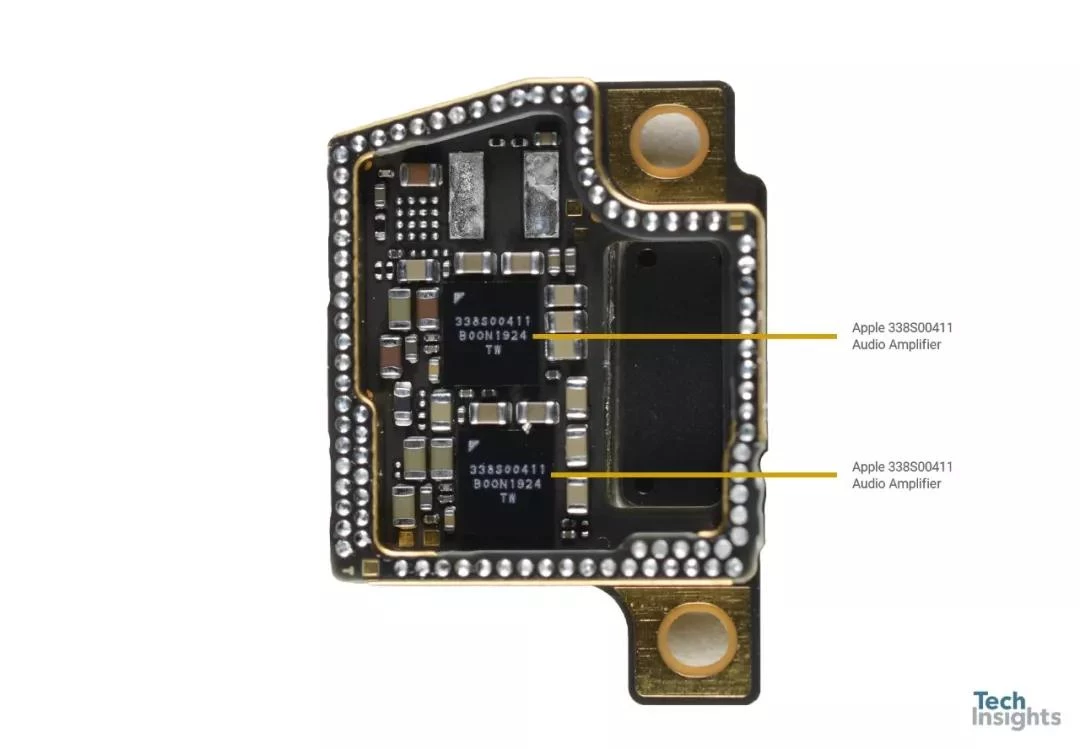 Apple 338S00411 Audio Amplifiers (2x)
Cost accounting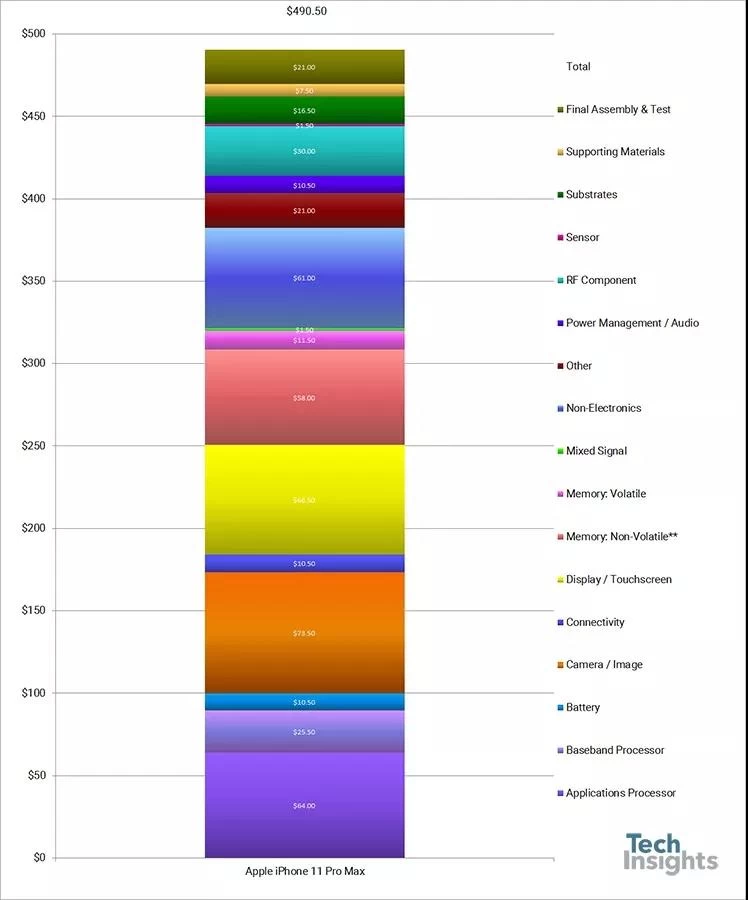 Cost Description: All cost estimates provided here are compiled using the information we obtained at the time of initial demolition. Some assumptions were made without specific data. We will continue to collect and refine these cost data through our ongoing deep excavation process and analysis. Although we do not expect the cost to change significantly, we expect some adjustments. The fees in the table are rounded to the nearest $0.50.
From the figure, it can be concluded that the material cost is about 3,490 yuan, and the official price of the machine is 12,699 yuan, and the material cost is about 27.5%. Of course, the total cost is more than 3,490 yuan.
A13
The A13 part number APL1W85, with both A13 processor and Samsung K3UH5H50AM-SGCL 4GB LPDDR4X SDRAM, is packaged together via POP. Has the same 4GB DRAM capacity as iPhoneXs Max. A13 Bionic APL1W85 has mold mark TMKF47, the die size (mold edge banding) is 10.67mm x 9.23mm = 98.48 mm2, which is 18.27% higher than A12.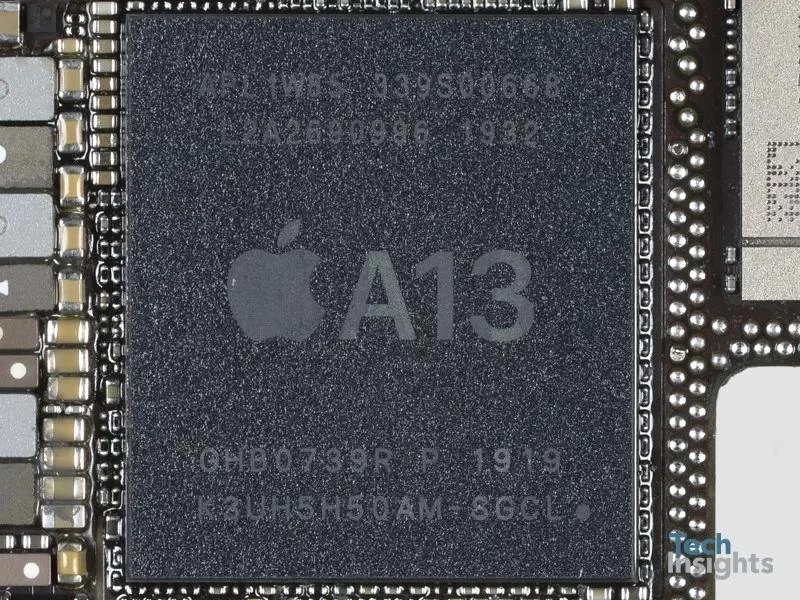 Baseband
For the most concerned baseband problem, it is still provided by Intel, the model is Intel PMB9960, most likely the XMM7660 modem. According to Intel, the XMM7660 is its sixth-generation LTE modem, a collection of 3GPP Release 14, supporting downlink (Cat 19) 1.6 Gbps and uplink 150 Mbps. The iPhone Xs Max uses the Intel PMB9955 XMM7560 modem, downlink (Cat 16) 1Gbps, and uplink (Cat 15) 225mbps. Intel said the XMM7660 modem uses a 14-nm process node, the same as last year's XMM7560 process node.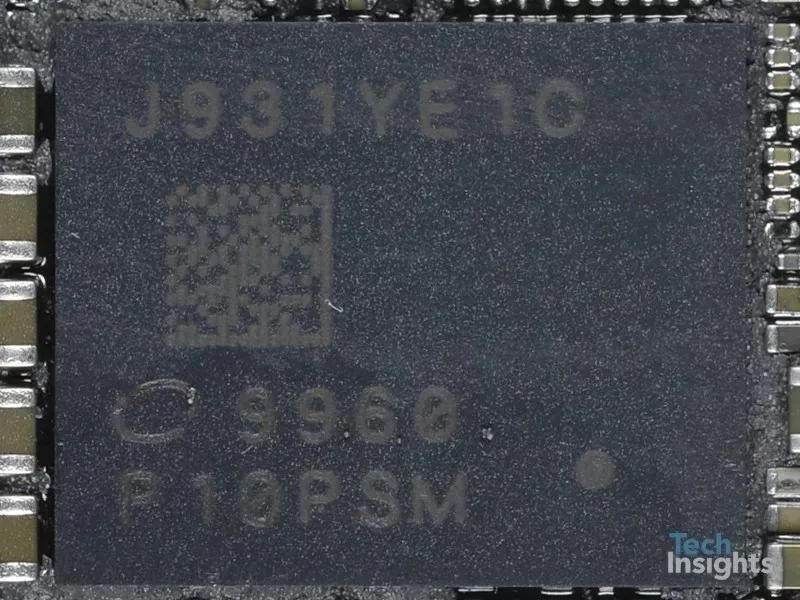 RF transceiver
The Intel PMB5765 is used to work with the Intel baseband chip RF transceiver.