iPhone 12 Pro Max exposure: 120Hz high-brush screen, 7.4mm body
DH 2020-06-18 10:56:10
Support 5G network, 5nm A14 processor, reduce the area of ​​bangs, add a lidar scanner on the back of the Pro model, return to the flat middle frame of the iPhone 4 era...Only from these details, this year's iPhone 12 is still quite interesting.
  If you still need a strong purchase factor, is 120Hz high brush matching?
   Recently, the CEO of screen analysis agency DSCC Ross young broke the news again that this year's 120Hz+ high refresh rate mobile phone will include iPhone 12 Pro and iPhone 12 Pro Max.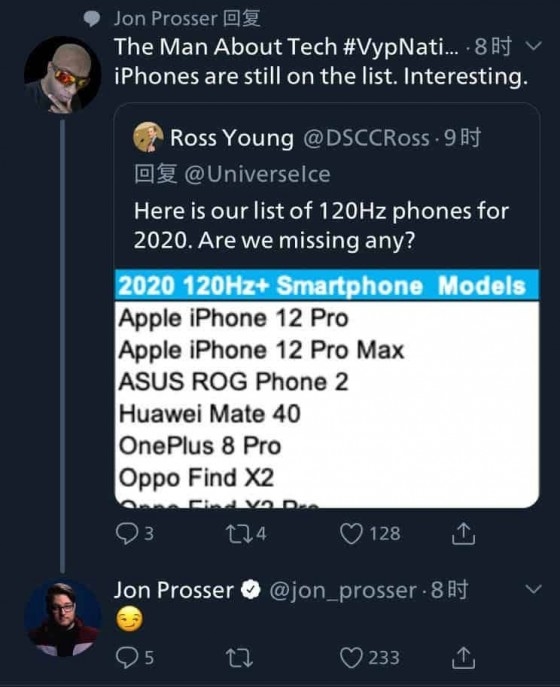 In fact, in the Apple product sequence, 120Hz is no stranger, iPad Pro has achieved 120Hz refresh and touch sampling parallel since the second generation.
   In the Android camp, OnePlus 8 Pro, OPPO Find X2 series, etc. are all 120Hz blessings, and many users comment that "it is difficult to return once used."
In addition to the 120Hz refresh rate, it is said that the thickness of the body of the iPhone 12 Pro Max will also be reduced, from 8.1mm of 11 Pro Max to 7.4mm. I hope that this will not sacrifice battery capacity and 5G antenna signal quality. 4400mAh.