Apple TV 6 exposure: equipped with A12X performance over iPad Pro 2018
DH 2020-06-22 14:48:48
According to foreign media reports, the upcoming 2020 Apple TV 6 is equipped with the A12X Bionic processor. This chip was previously used in the 2018 iPad Pro and is not much different from the A12Z Bionic used in the 2020 iPad Pro. This will make Apple TV 6 one of the more powerful products in Apple's hardware product line. In addition, the sources speculated that with the new heat dissipation solution, the performance of the upcoming device will exceed the iPad Pro 2018.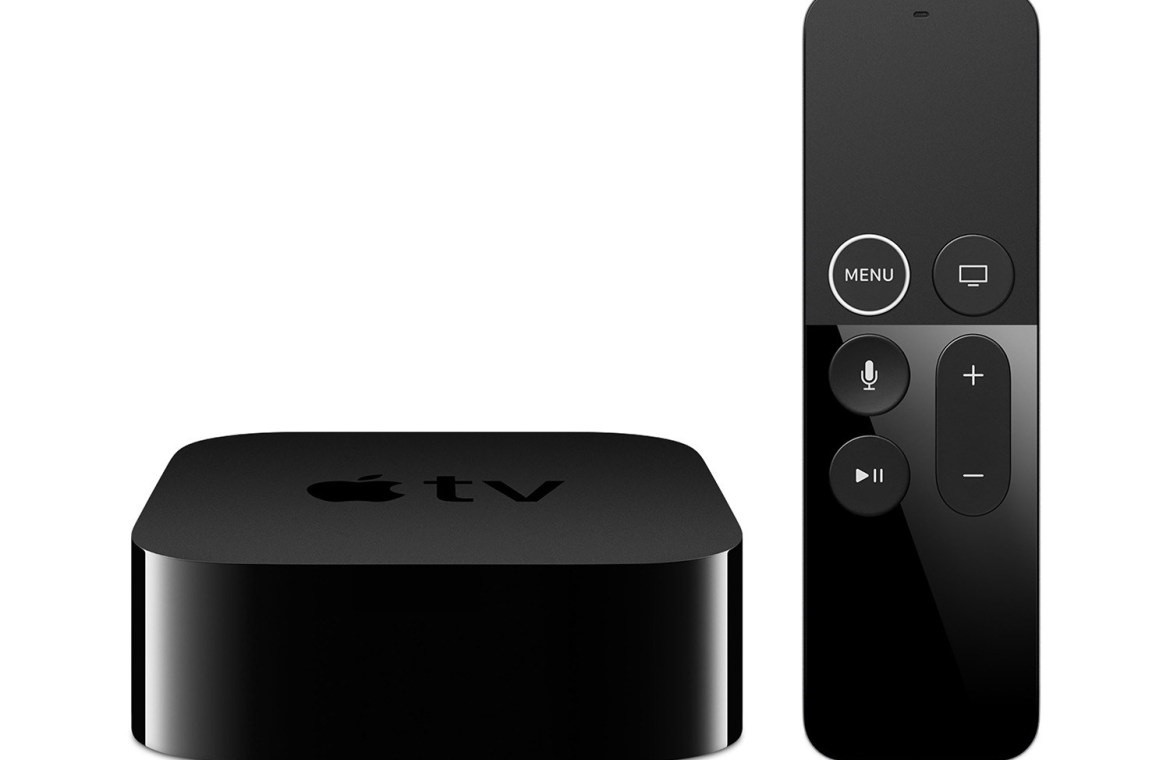 IT House was also informed that the 2020 Apple TV will not undergo any exaggerated design changes and is expected to appear in the same black appearance.
   Breaking news @Jioriku New information posted on Twitter suggests that the exterior of the upcoming 2020 Apple TV 6 may not change much. According to @Jioriku, due to improved heat dissipation, the 2020 Apple TV A12X Bionic will be able to beat the iPad Pro 2018, and also said,If the 2020 Apple TV runs macOS in some way, it will become a very powerful Mac mini.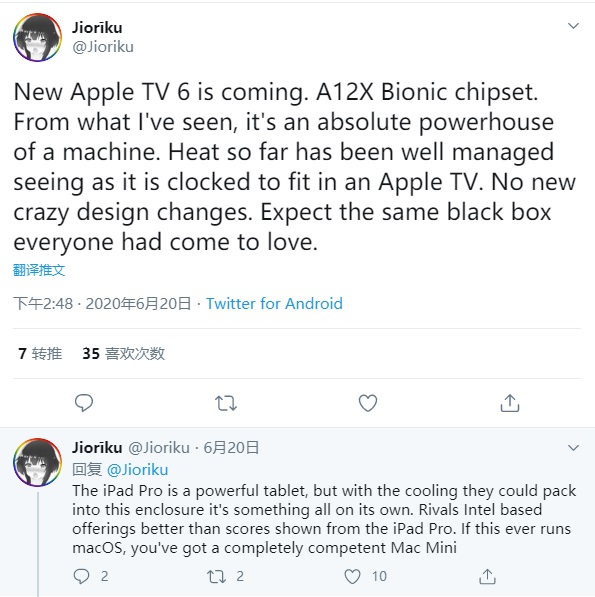 According to reports, Apple TV 6 has two storage configurations, as well as a new tvOS system update. The upgraded SoC makes the games on the 2020 Apple TV 6 more advantageous, and its visual effects will be better than existing games.
   In addition, Apple is also preparing to provide a gamepad for the 2020 Apple TV to promote the development of the Apple Arcade gaming user base.