Samsung S9/Note 9 National Bank received OneUI 2.1 update
DH 2020-06-30 19:35:26
According to IT home netizens' contributions, the Samsung S9 series and Note 9 National Bank version have been updated with OneUI 2.1 updates, adding dynamic shoots, new camera features, etc. In addition, it also includes June security patches.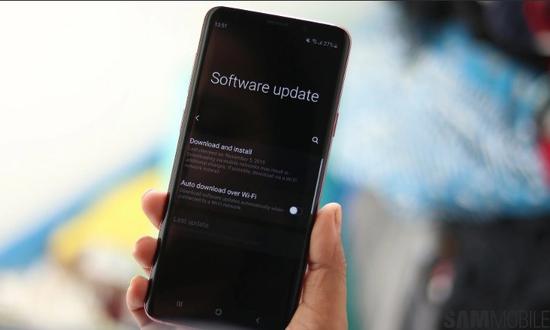 The updated content is as follows:
  ●Dynamic cute shoot
  Dynamic cute shoot updated a number of improvements such as adding manual editing function, enhanced facial expression recognition capabilities.
  ※Due to the new version of dynamic shoot, the next time you open the dynamic shoot application, all previously saved dynamic shoots will be deleted.
   ●New camera features
-Added various menus, modes and filters, such as AR area, Al one-click multi-shot, professional video, my filter, self-timer tone, night time-lapse shooting, and use the front camera to record 60fps in FHD/UHD format Video mode.
   ●Album
  - Similar pictures will now be managed in groups for easy viewing.
  - Added a function that allows multiple different albums to be grouped into a group, or different groups and albums into a group.
  - Added a quick crop function to facilitate local zooming and cropping of high-resolution pictures.
  ●Samsung keyboard
  - Added the ability to search for various items such as animated photos and stickers at the same time.
  - Added text undo/redo function.
  - (Swipe left or right on the keyboard with two fingers.)
  ●Quick share
  Using the quick sharing function, you can easily share files with nearby Samsung devices.
   ● Music sharing
  - The music sharing feature now supports you to share music with friends who use Bluetooth audio devices.
   ●Apply regular Android security patches
  - Improved equipment security.