Huawei Mate40 or will use Kirin 1020 dual processor solution
DH 2020-07-29 11:09:50
Some tech experts reported that Huawei Mate40 may adopt a dual-processor solution similar to Samsung, and the Bank of China will carry Kirin 1020.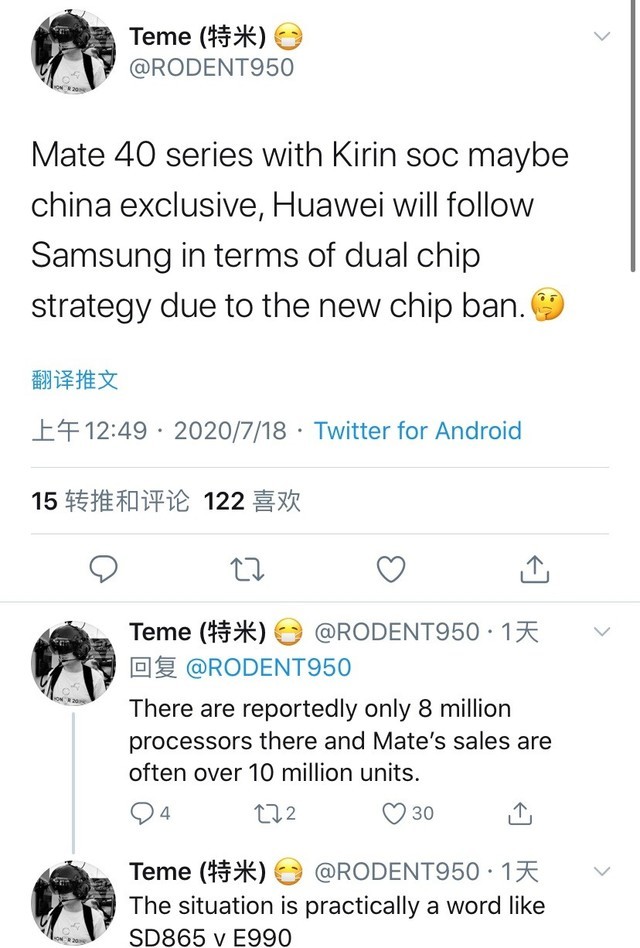 According to reports, TSMC has provided Huawei with about 8 million Kirin 1020 chips, and the sales of Huawei Mate series usually exceed 10 million.
   In terms of photography, the Huawei Mate40 series is equipped with a 50-megapixel main camera. Not surprisingly, it will be equipped with Sony IMX700 CMOS, which is an RYYB ultra-sensitive filter array. I believe everyone has also discovered that there is another highlight of the Huawei Mate40 series, that is, the Pro version will be the first to support 66W super fast charging, supplemented by 40W wireless charging.