IPhone 12 Pro gold customized version exposed, full 18 carats of gold in your hand
DH 2020-08-04 15:21:50
Although there is still some time before the official release of the iPhone 12 series, the joint limited models of this series of mobile phones are already on the agenda. A few days ago, Caviar, a well-known Russian luxury customizer, said that it plans to plate 18-carat gold on the iPhone 12 Pro.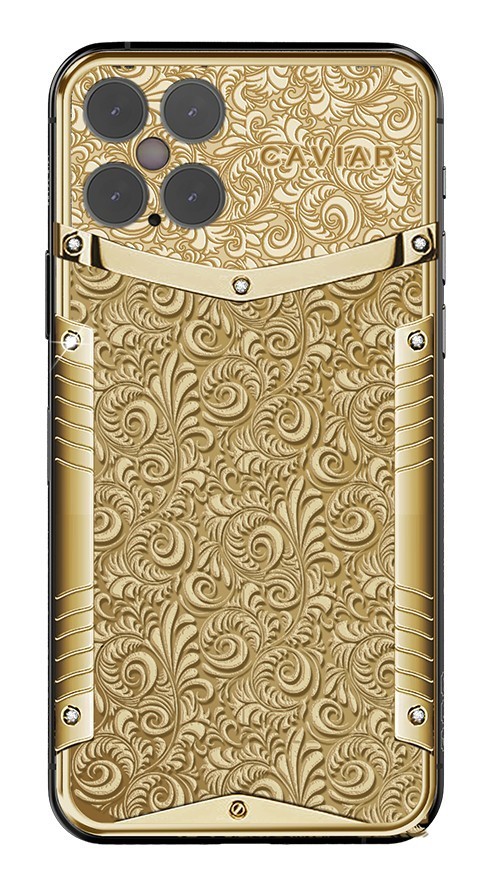 iPhone 12 Pro Victory Pure Gold
   It is reported that this customized iPhone 12 Pro is named "iPhone 12 Pro Victory Pure Gold". In addition to the four cameras, related sensors and Caviar's logo, the back of the phone is also painted with a chamomile flower pattern, which is the national flower of Russia. However, Caviar also designed other pattern designs, including a large amount of gold, diamonds, and leather, which can even meet your customized needs. In addition, Caviar will also be inlaid with eight 0.48 carat diamonds on the back of the phone. This customized phone will be sold in October this year.
iPhone 12 Pro customized version
   In addition to the gold version, the iPhone 12 Pro and its Max version will also be available in carbon fiber and titanium versions in the future. The price is lower than the gold version. The price is "only" US$5,060, equivalent to approximately RMB 35,291.