China Mobile has opened "three energy six green" new journey, "green 5G" is key
Author:Mandy
Source:Extreme website
Release on:2021-07-21
Extreme Vernet · Everview (Zhu Fei) July 20 Promote energy-saving and emission reduction, achieve "double carbon" goals, all walks of life in action! On July 15th, China Mobile Joint Industry Chain Partners held a "C2 San Energy-China Mobile Carbon Carbon Metal and Action Plan" conference in Beijing, and issued a white paper (hereinafter referred to as "White Paper") and proposed the future The new model of "three energy six green" and the "14th Five-Year Plan" target path, explore valuable experience for the ICT industry green development.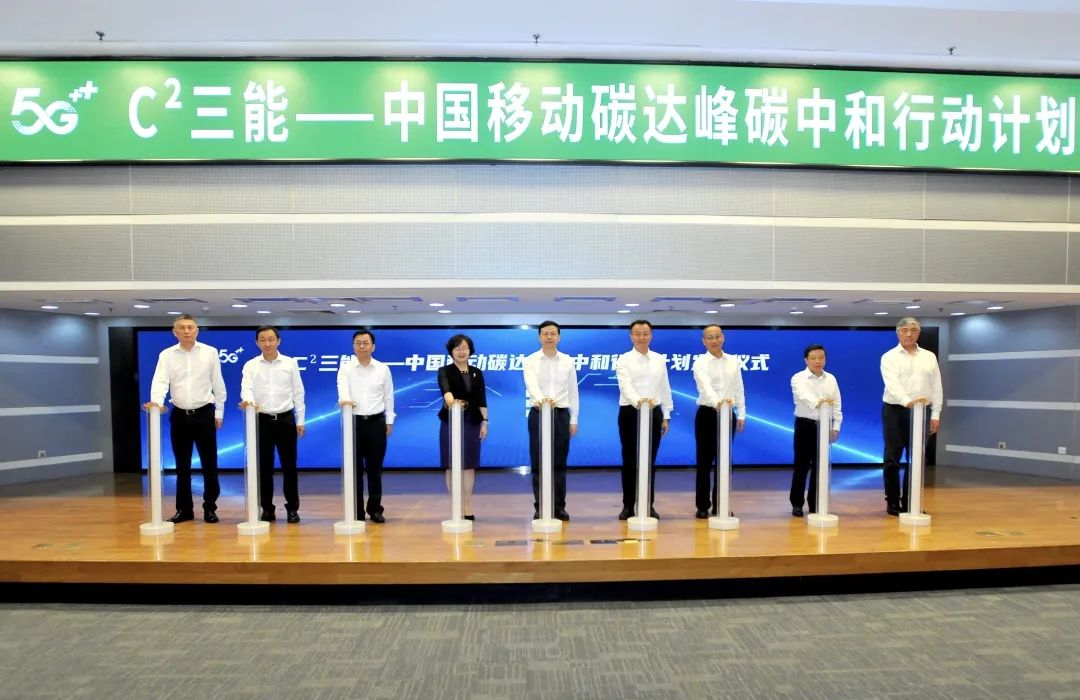 With the proposal of the national "double carbon" goal, the leading enterprises in multiple local governments, the city, and the various industries announced their own "double carbon" program, which set off a "low carbon whirlwind" in an unneapired.
On this whole society, the whole industry is moving towards the "double carbon" goals, my country's thousands of industry digital transformation, digital economic high quality development is in full swing. ICT technology represented by 5G, AI and clouds is both advanced new productivity of the digital industry. It is also a key means of industries, enhancing energy efficiency, promoting energy saving and emission reduction, and finds its operational rules, constructing green pedestal from the source. It has far-reaching high-quality development significance to my country's "double carbon" goal!
"Three Energy Six Green", China Mobile has opened a new model of green development
From the Internet to mobile Internet, the rapid development of China's digital economy has not opened the ICT infrastructure support, and telecom operators have used the basis of the main body providing network connection. For all things, everything is perceived, all things intelligent smart world, ICT's cornerstone will further highlight, promote energy conservation and emission reduction for telecom operators, for the entire ICT industry, and other need ICT technology to provide transformation upgrade new move can And the meaning is far-reaching.
At the press conference, China Mobile executives revealed that the company has launched the "Green Action Plan" in 2007, strengthen management and technological innovation, control the energy consumption of enterprises, promotion new plan technology applications, and promote social green low-carbon development, Significant results. During the "13th Five-Year Plan" period, China Mobile accumulated nearly 10 billion degrees, reducing the carbon dioxide emissions of about 6.3 million tons, and the total energy consumption of total telecom business decreased by 86.5%; at the same time, it also deepened information technology and thousands of business integration innovations. Help social emission reduction exceeds 800 million tons.
In the face of the challenge of the new situation, China Mobile upgraded the "Green Action Plan" to "C2 San Energy - China Mobile Carbon Temperature Carbon Metal and Action Plan", opening a new model of "three energy six green" green development. Among them, C2 represents carbon peaks and carbon, which reflects the effect of information technology on economic and social energy-saving and emission reduction, and also shows the inherent relationship of "double carbon" goals need to grasp the joint level of its level. Designed to form a multiplier effect. "Three energy" refers to the main line of energy saving, cleanliness, and empowerment; "six green" refers to the green network, green, green supply chain, green office, green communication six implementation paths.
Based on the new model of "three energy six green", China Mobile has developed the "14th Five-Year" target path. It is proposed that the total amount of telecommunications business at the end of the "14th Five-Year Plan" is expected to increase 1.6 times in the company's telecom business. Comprehensive energy consumption, the total amount of carbon emissions in unit telecom business is not less than 20%, and the company's own power is more than two times (more than 40 billion degrees), and the company's 2025 carbon emissions control is 56 million. Within tons; simultaneously help social emission reductions have doubled by "13th Five" (more than 1.6 billion tons).
"Snake to play seven inches", energy saving and emission reduction starts from the green network
Throughout China Mobile's "three energy six green", it is not difficult to find that energy saving is still the first main line, and the green network is the first path. This shows that on the one hand, as the network connection is ubiquitous, the network size is getting bigger and larger, and the operator's own energy-saving emission reduction has a large space. On the other hand, the network is used as an operator to carry out the connection foundation of ICT services. It is not only the key to promoting its own energy saving emission reduction, but also the services of thousands of foreign minority, release information technology for economic and social energy conservation and emission reduction leverage. The key is the core breakthrough.
In the white paper, the "14th Five-Year Plan" target path, China Mobile has continuously promoted the green transformation of the network structure, improves the energy efficiency monitoring and analysis mechanism, deepening wireless network energy-saving technology deployment, and gradually enhance the energy consumption level of data center, and promote a high one The five levels of low-equipment retirement network detail the construction ideas of the green network, which is expected to be 39.05 billion to the "fourteenth fifteen" end by creating a green network, reducing carbon dioxide emissions by 208.75 million tons. It can be seen that the two data and total target data are visible, and the network is "seven", "seven", and operators must start from the green network.
The creation of the green network, focus is focused on flourishing 5G new infrastructure. From the energy efficiency level, 5G relative 4G has more than 20 times, which is inevitable for mobile communication upgrade. Currently, all countries in the world are actively promoting 5G deployment, explore development of new business and promote the migration of old business to 5G networks. Therefore, the operator continues to advance the green transformation of the network architecture, and the first brunt is to promote the green transformation of the 5G network architecture, to achieve "green 5g", unit "Watt" transmission more "bit". In the white paper, China Mobile especially emphasizes the innovation of the "green 5G" network. It is proposed to create a green network with green architecture and energy saving technology.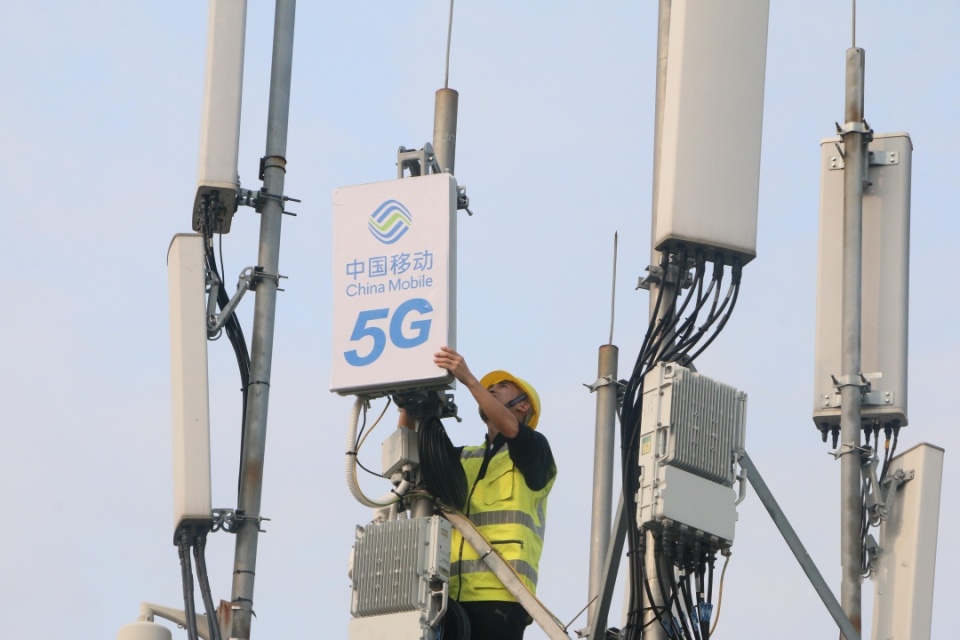 In terms of green architecture, China Mobile proposes to build wireless networks in the C-RAN architecture. The new 5G base station C-RAN architecture is not less than 90% during the "14th Five-Year Plan" period, further simplifying power, air conditioning configuration, and reduces supporting facilities. Electricity, improve the overall energy efficiency of the base station; accelerate the evolution of clouding, further build a cloudic infrastructure of the layout, scale intensity, architecture, technical and complete cloud infrastructure, and continuously enhance resource efficiency. In terms of energy saving technology, China Mobile will continue to carry out the research of wireless network energy-saving technology such as subframes, silence, shallow sleep, deep sleep, multi-layer network synergistic energy saving, deepen deployment applications, realize dynamic matching of business and resources, and strive In the "14th Five-Year Plan", the 5G new single-station energy consumption is reduced by 2020 compared to 2020.
In addition, China Mobile also proposed to give full play to the leverage effect of economic and social energy conservation and emission reduction, based on 5G powerful capacity and multiplying energy efficiency, vigorously promote 5G + industrial Internet, smart hospitals, smart parks, smart cities and other information solutions Continuously improve the depth and breadth of information services, let more business "run" in 5G network, help the whole society to intensify resources, improve efficiency, and reduce emissions.
"Green 5G", green cornerstone towards "double carbon" target
Seeing "Green 5G" importance, in addition to operators, there are equipment companies that work closely with them. As early as 5G research, Huawei believes that the core of future communication networks is to deliver more information with less energy, and reduce energy consumption through information technology in the energy system. Based on this concept, Huawei combines leading basic materials science, integration of power, thermodynamics, physics, math, AI and other key technologies, from components to the network, "green 5G" products and solutions, and achieve 5G single station The energy consumption is 20% lower than the industry, helping operators have achieved higher energy efficiency.
In July last year, Huawei Joint Research Institutions Analysis Mason released GREEN 5G white paper at a win-win future summit, and systematic research summed up 5G for mobile broadband energy efficiency improvements, and further explored how 5G technology helped vertical industry to improve energy efficiency, Reduce carbon emissions. White paper pointed out that 5G networks can use multi-storey deployment methods, including power management, using new site solutions, and flexible use of resources such as spectrals, antennas, etc., thereby improving energy efficiency, achieving energy efficiency maximize. At the same time, 5G can also enable many other industries to operate more energy efficient ways, which combine ICT technology such as cloud, artificial intelligence, and Internet of Things, which can improve energy efficiency and help whole society energy conservation and emission reduction and implementation. Double carbon "target.
In May this year, in China Mobile hosted, Huawei, the "Carbon", carbon neutrality and green 5G technical summit, production, study, research, and all walks of life released the "Green 5G Proposal", build research, standard , Product, application integrated cooperation platform, combined with green 5G construction, empower low-carbon development in various industries. At the meeting, Huawei explained the latest hole of "Green 5G", the initiative introduced into the network energy efficiency evaluation system from the standard level, forming a "ruler" of the metric green mobile network; high-teching through the equipment in mobile network construction, the site is extremely simple and Network intelligence, accelerate mobile network carbon peak; give full play to 5G high-energy advantages in the mobile industry level, promote business to 5G migration, speeding up 5G enabled thousands of foreign digital transformation, help energy conservation and emission reduction and environmental protection.
This release "C2 San Energy-China Mobile Carbon Carbon Metal and Action Plan" opened "three energy six green" new journey, China Mobile said that it will take this conference as an opportunity, adhere to the green low-carbon development, join hands The industrial chain partner is incorporated, with practical actions to deal with climate change, play information technology advantages, promote economic and social green transformation, and cooperate to promote decontamination and carbon, help the country to achieve carbon-up, carbon neutralization target plan as soon as possible, to build beautiful China contribution "Mobile power".
In summary, "green 5G", green movement - facing all things, everything is perceived, all things smart, the smart world of mobile broadband will become more prominent, and 5G is a more capable, energy efficiency Broadband coupling technology must realize its own green development, construct a green base from the source to better play the leverage of ICT technology on thousands of energy-saving and emission reduction, enabling economic and social high quality and sustainable development, and build Human society is beautiful tomorrow!